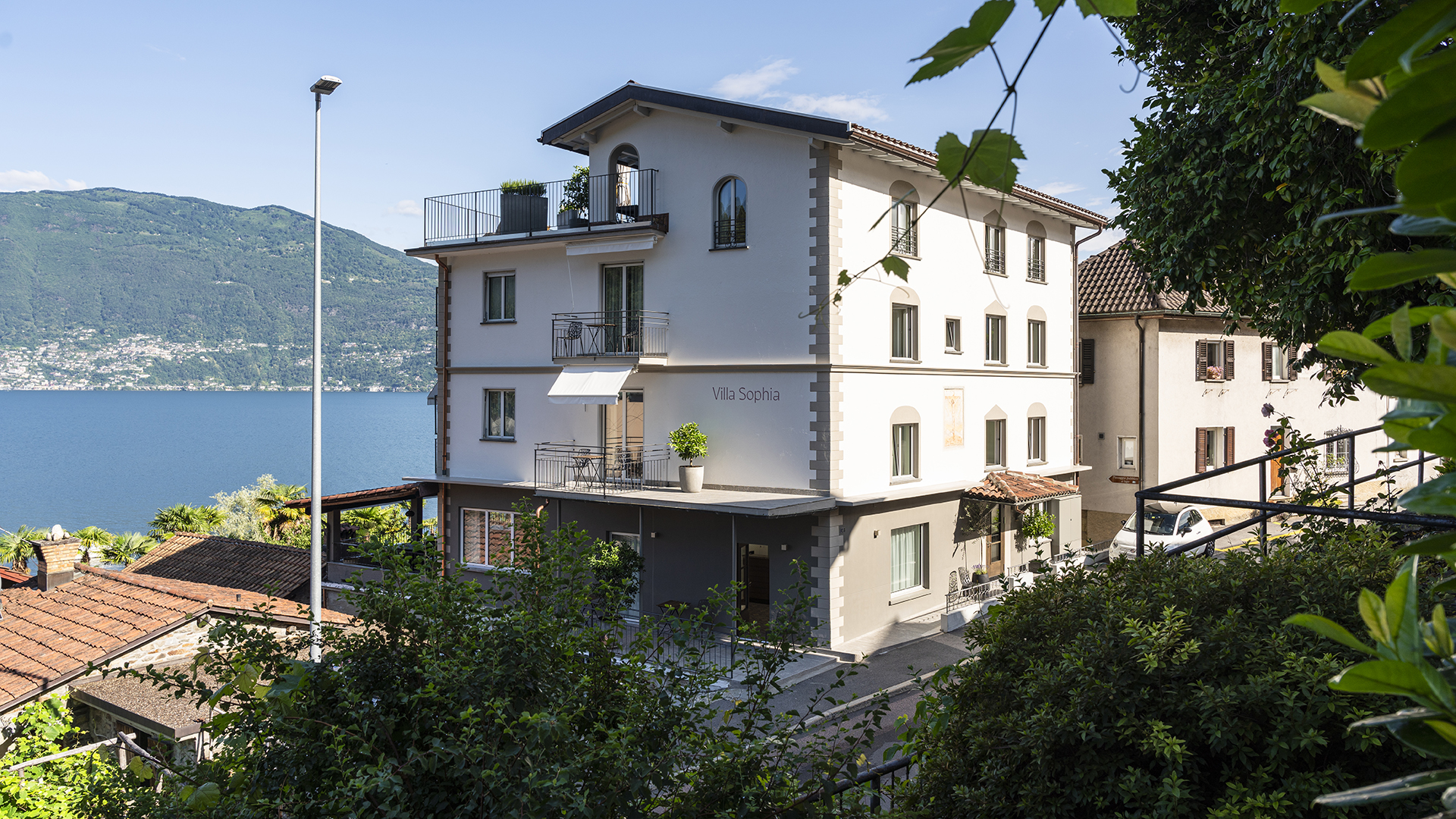 Your visit
You enter a house whose angles and narrow staircases lead to many a spacious room.
A house left in its dimensions, cleverly designed when space becomes tight. In our house you will experience this much desired palm-by-the-water view and sunsets in grandiose variations.
Breakfast
On request we serve from 7.30 to
10.00 a.m. a small breakfast for CHF 18.
Since each apartment is equipped with a kitchenette and a coffee maker (capsules), nothing stands in the way of your own preparation.
Common areas
Starting in October 2023, we plan to open the first floor common areas on a regular basis. There will also be a self-catering offer set up. There we are looking forward to your visit.
Check-In

Self check in key box
(by arrangement)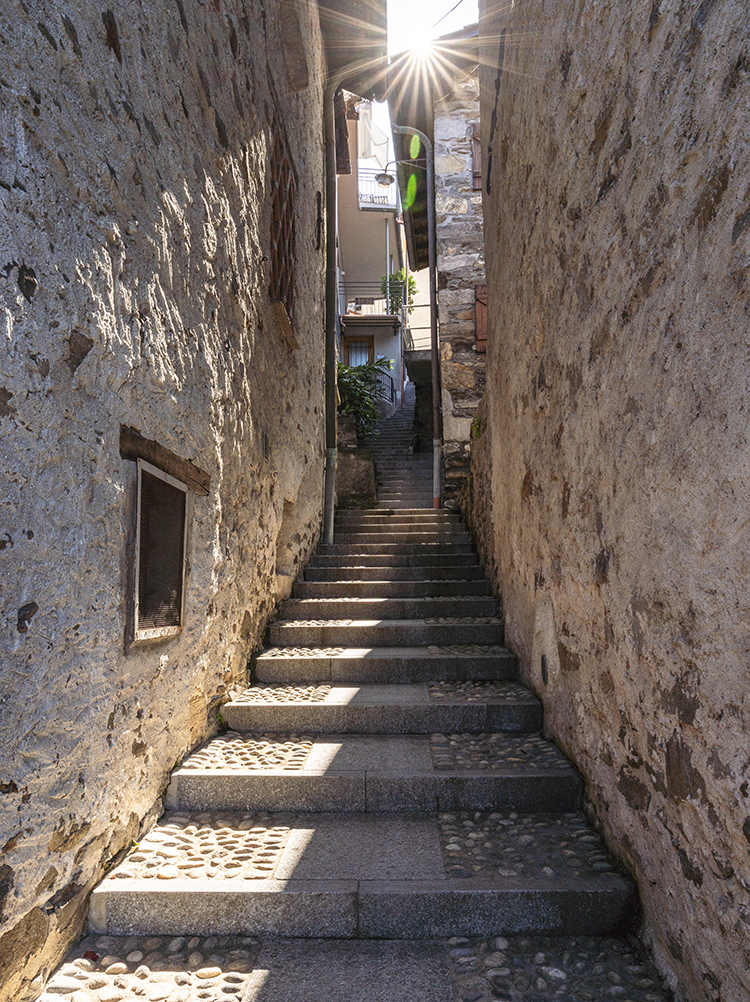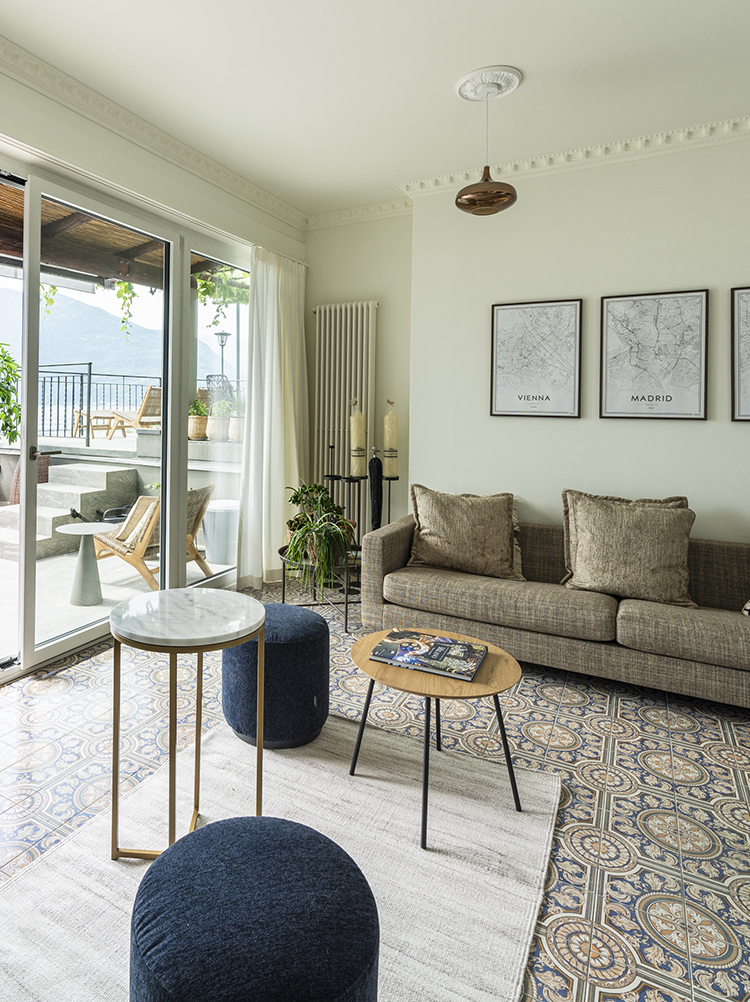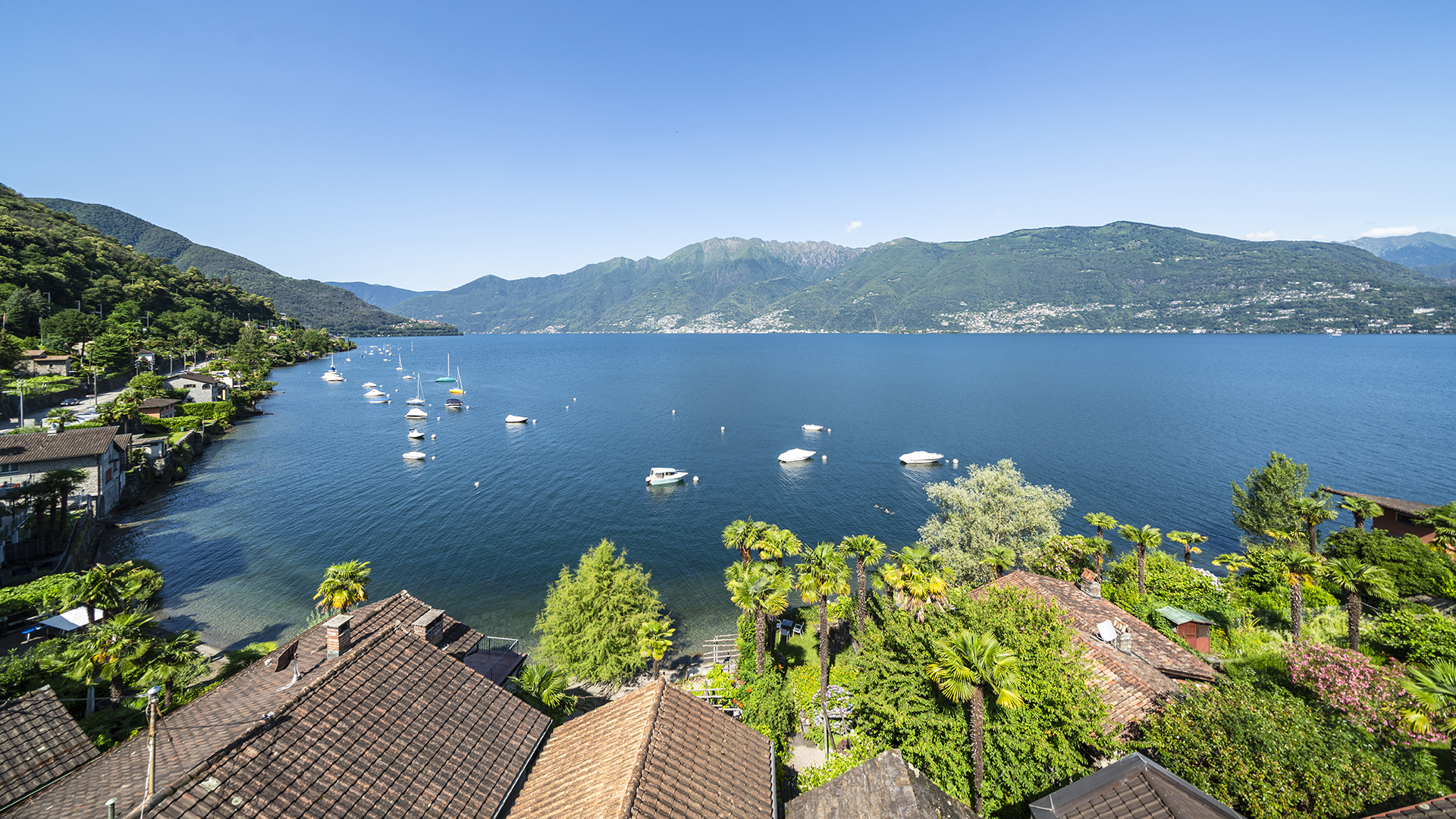 Swimming possibilities
One of the most beautiful beaches here on the eastern shore is located directly under the hotel. Of course, in the various towns of Gambarogno, here in Gerra or in Vira and Magadino, there are official beach resorts with the necessary facilities: for children, the enjoyment, comfortable lounging, hygiene, etc..
Hiking
Just above the hotel is a panoramic path with incredible views of the lake region. This leads without much effort over the shore places. Tip: Take the public bus to Vira and hike back along the panoramic path. Or vice versa. But if you like the effort, climb the steep slopes towards Monte Gerra right away.
Sightseeing
There are charming villages strung along 10 km of the eastern shore. It is also worth crossing the border into Italy (Pino, Maccagno, Luino). The botanical garden near San Nazzaro enchants especially in spring with the impressive camellias, the natural jewel Bolla di Magadino can be hiked wonderfully, and all this in the bus cycle at the half or full hour.
We are looking forward to your visit.
Do you have any questions?