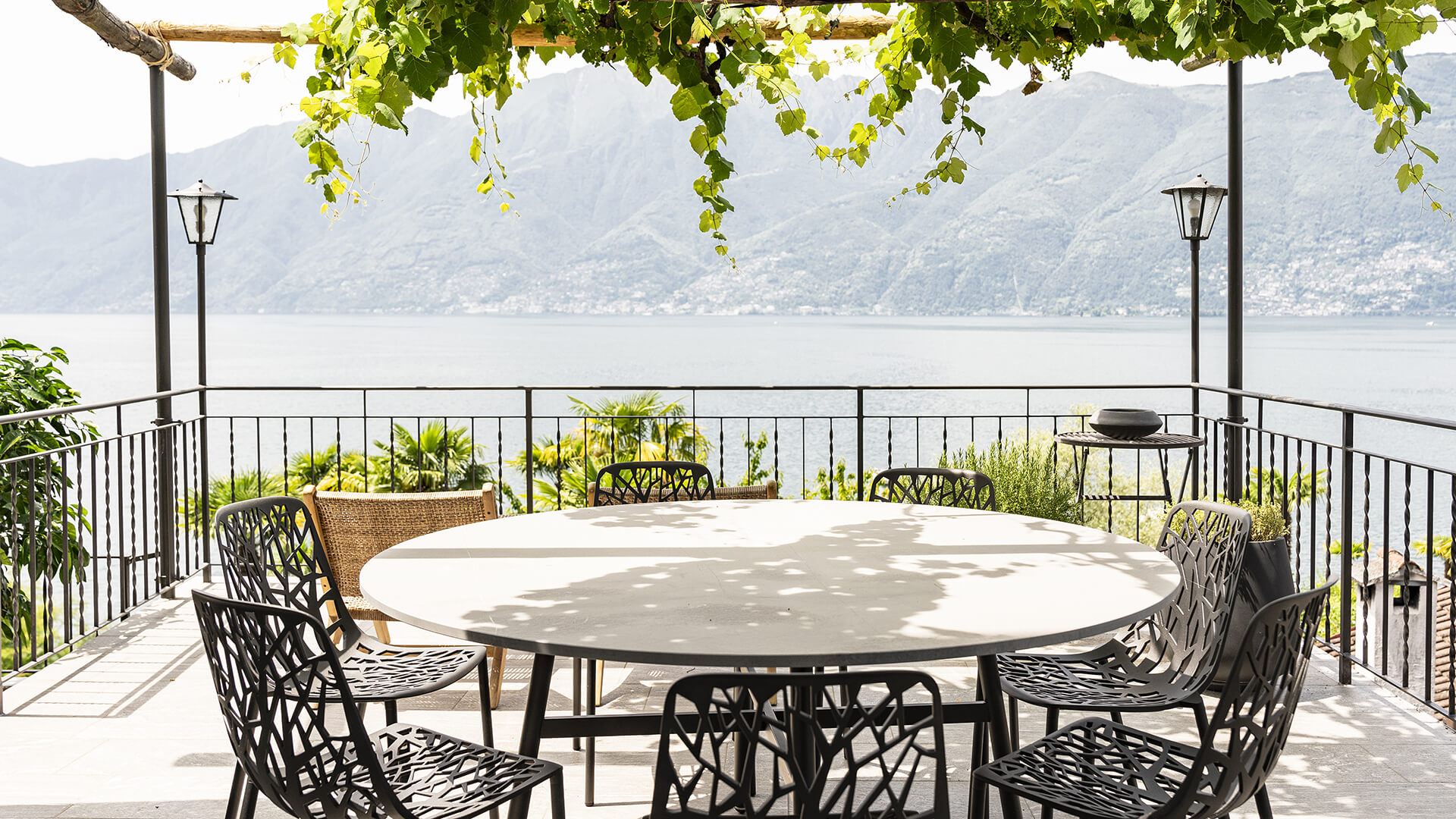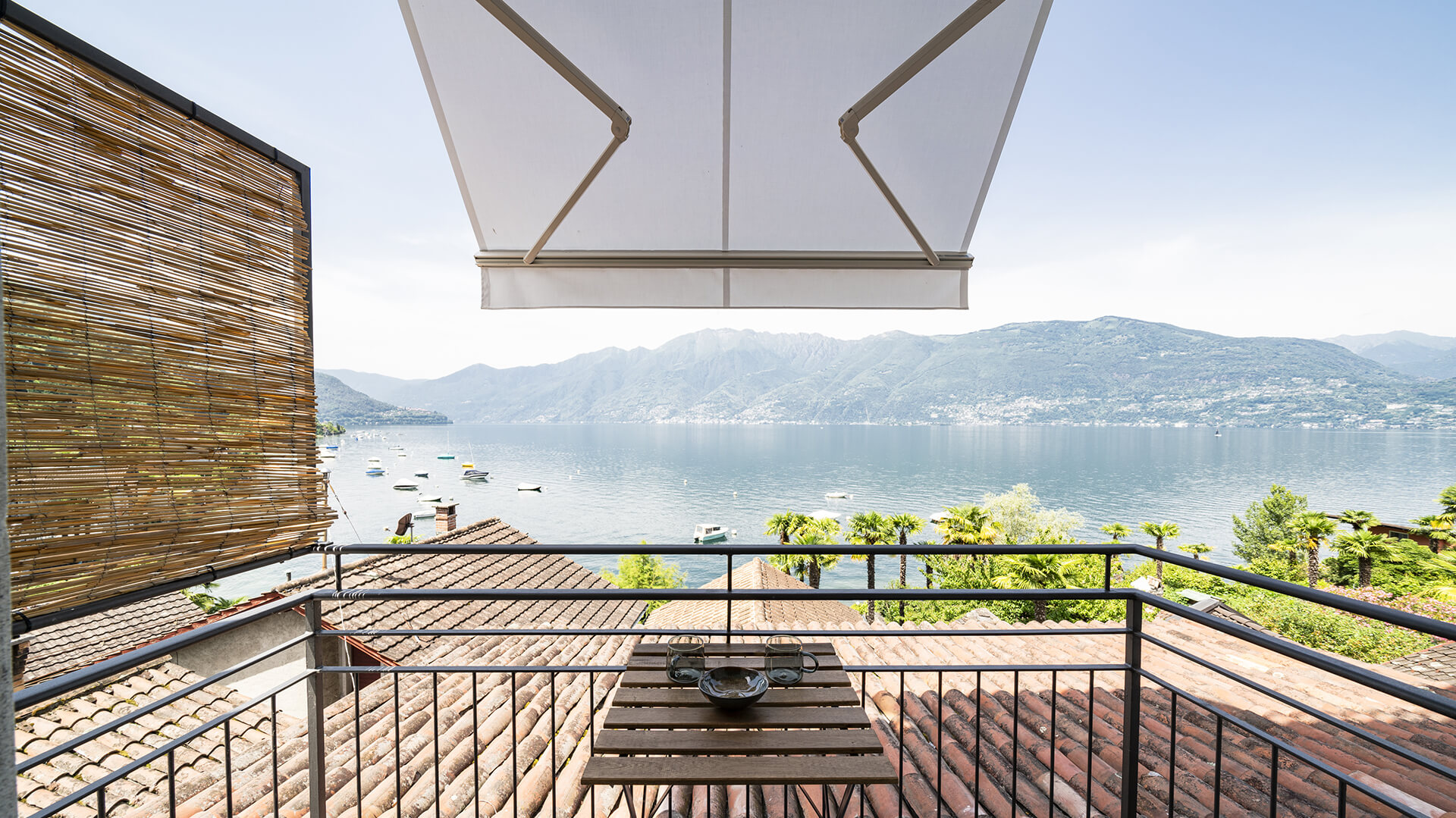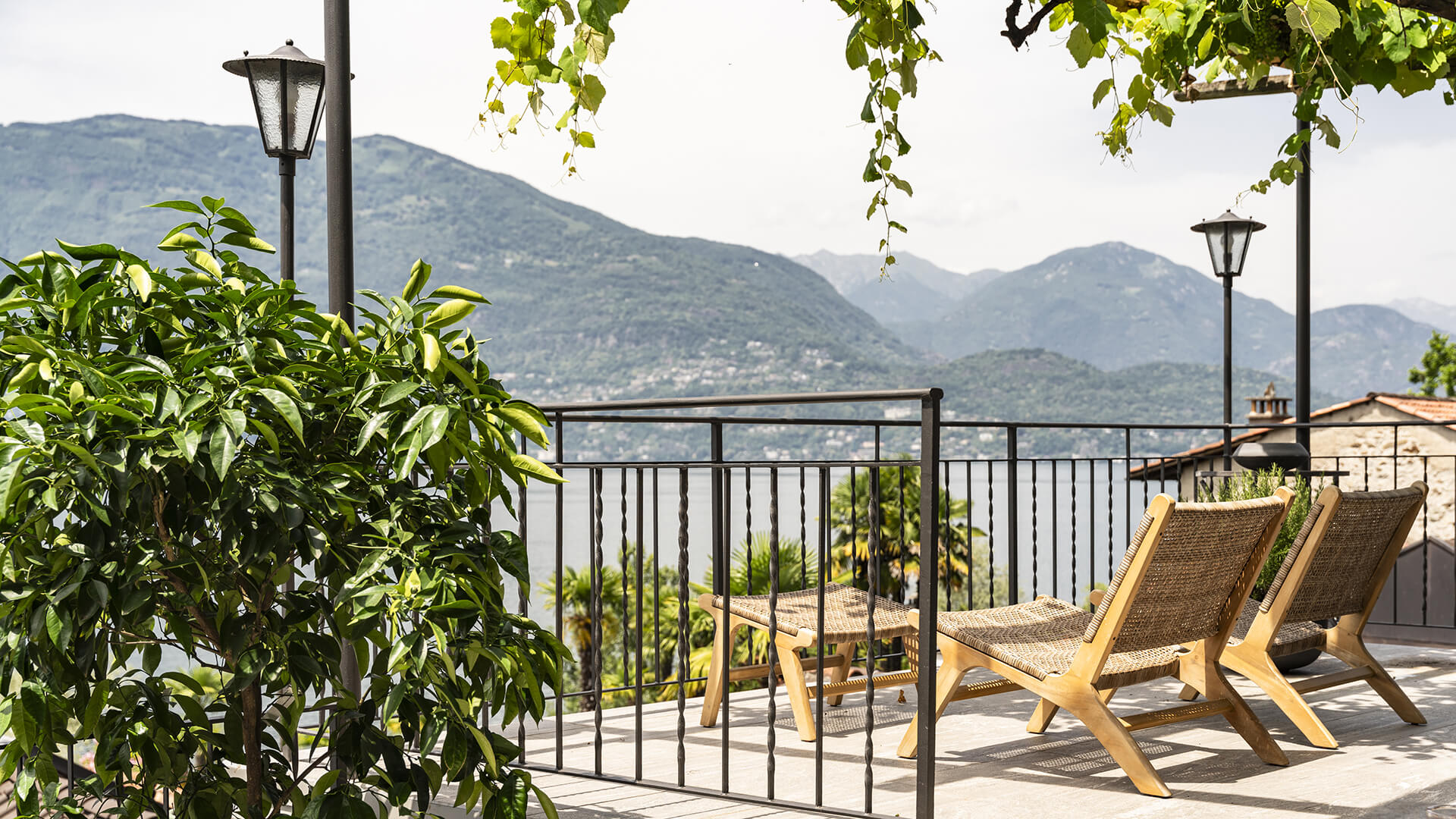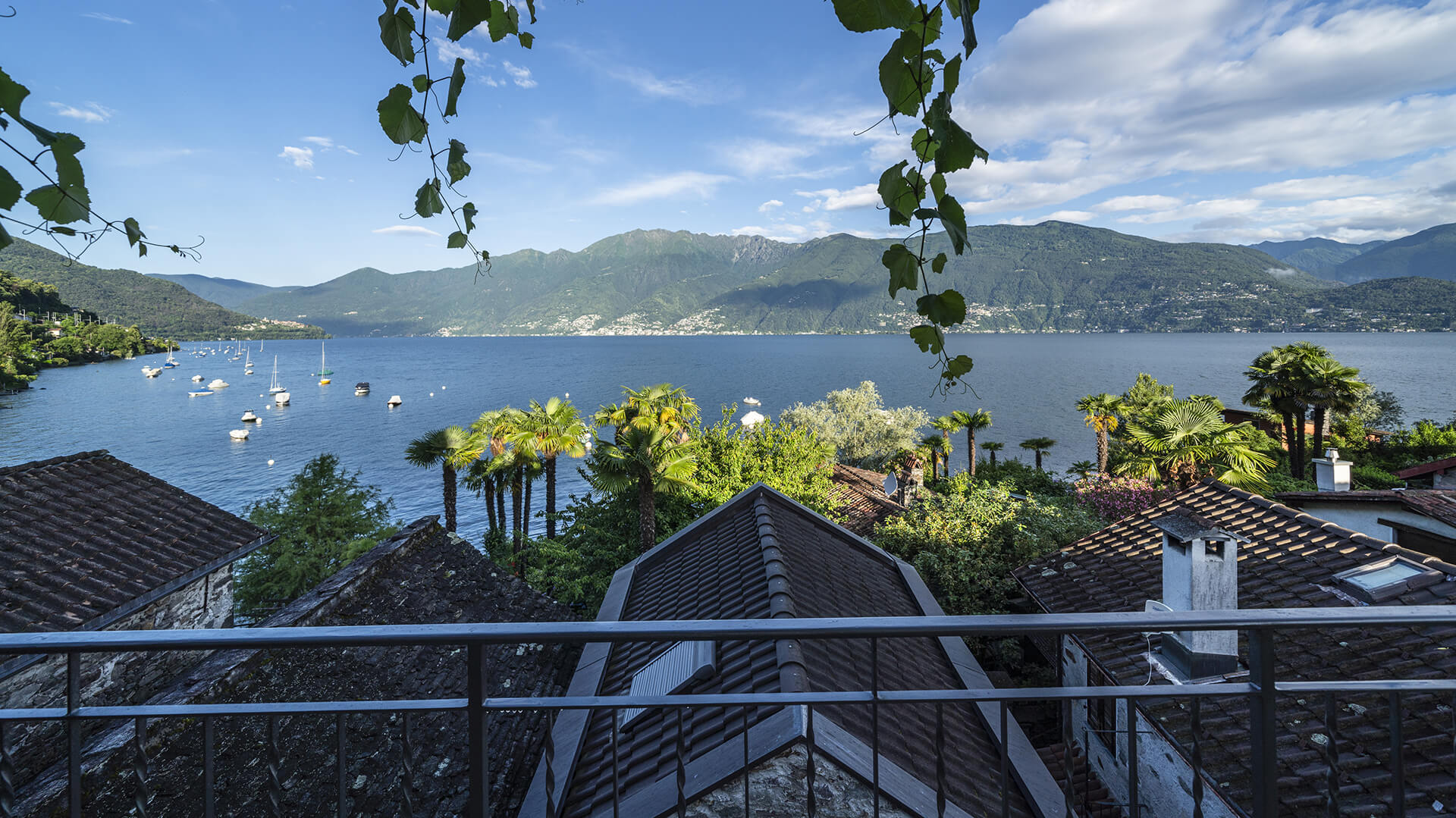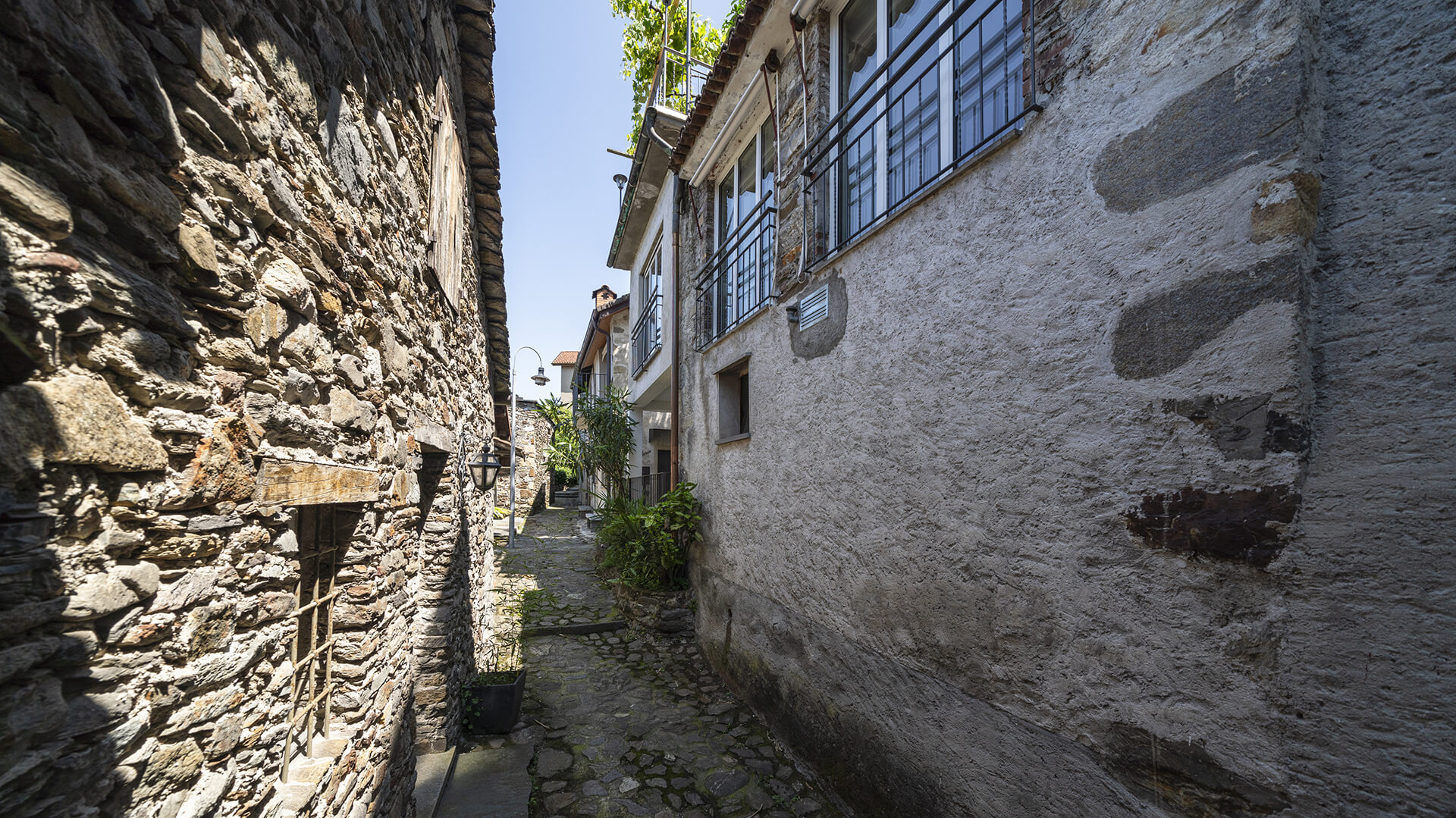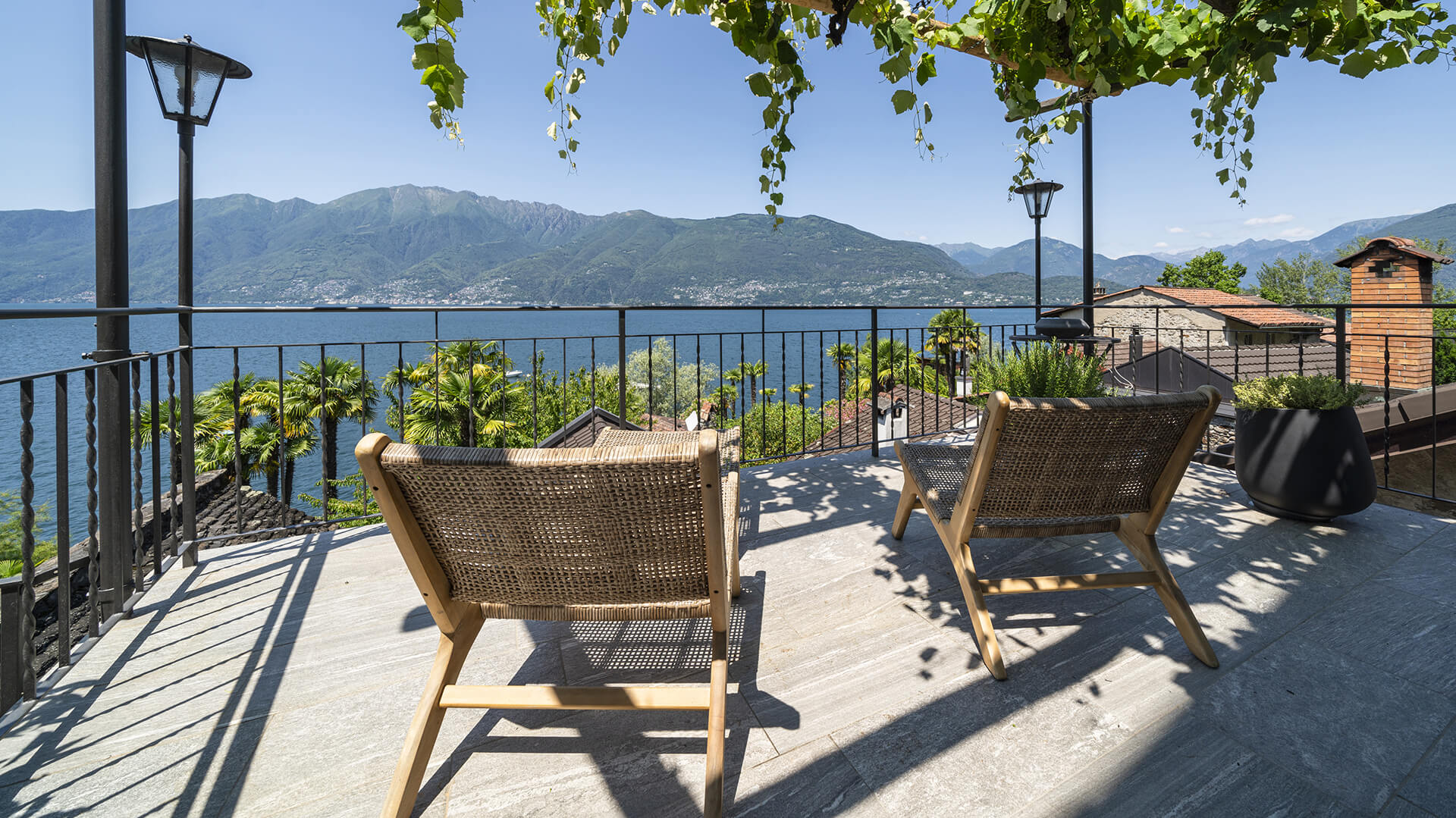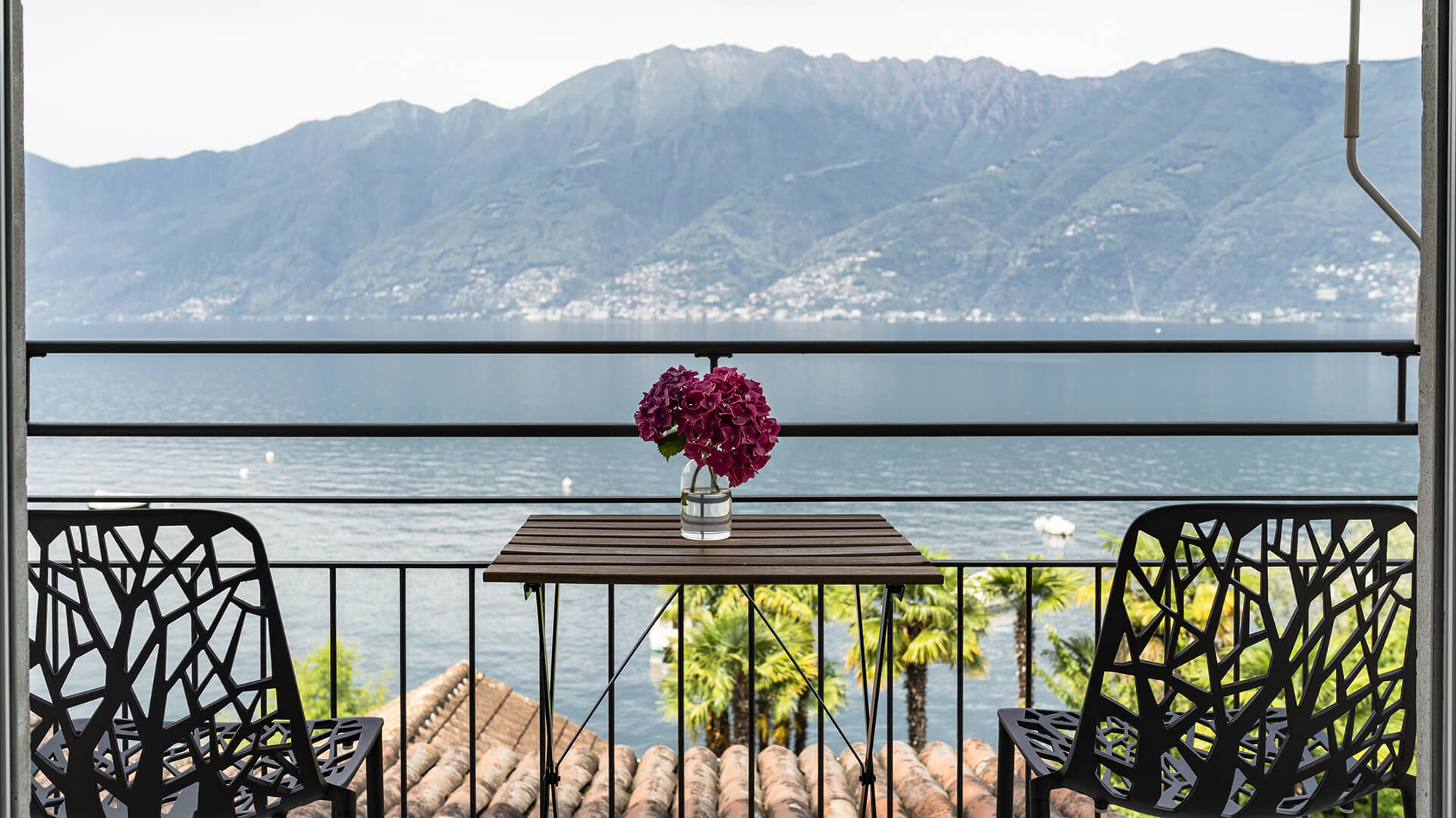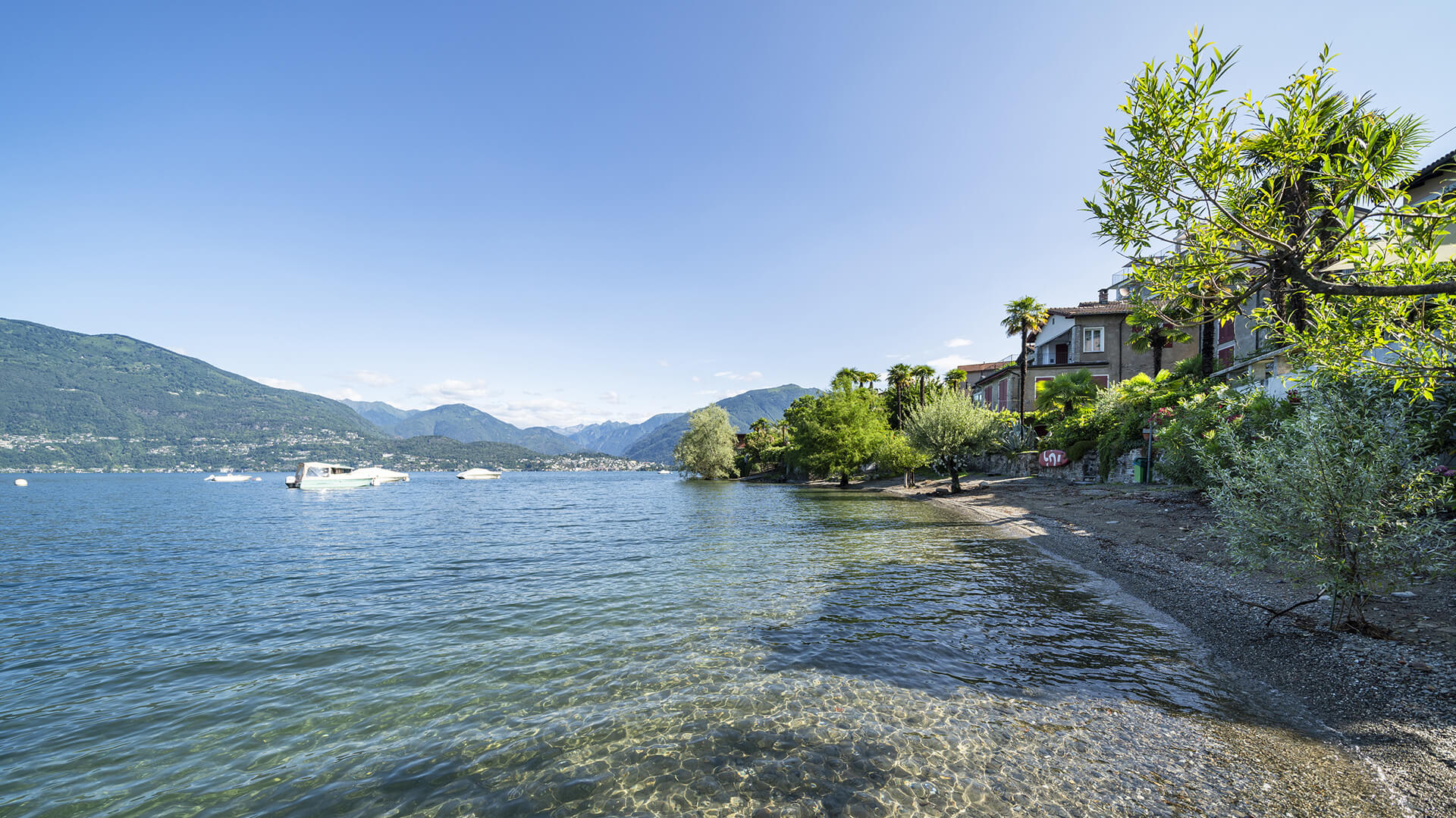 Time out by the lake.
Villa Sophia is situated just above the shore of Lake Maggiore, the historic little stone houses of Gerra with its stairs and alleys, under the road and railroad to Italy and the steep slope to Monte Gambarogno (1734m) with its natural terraces and panoramic paths.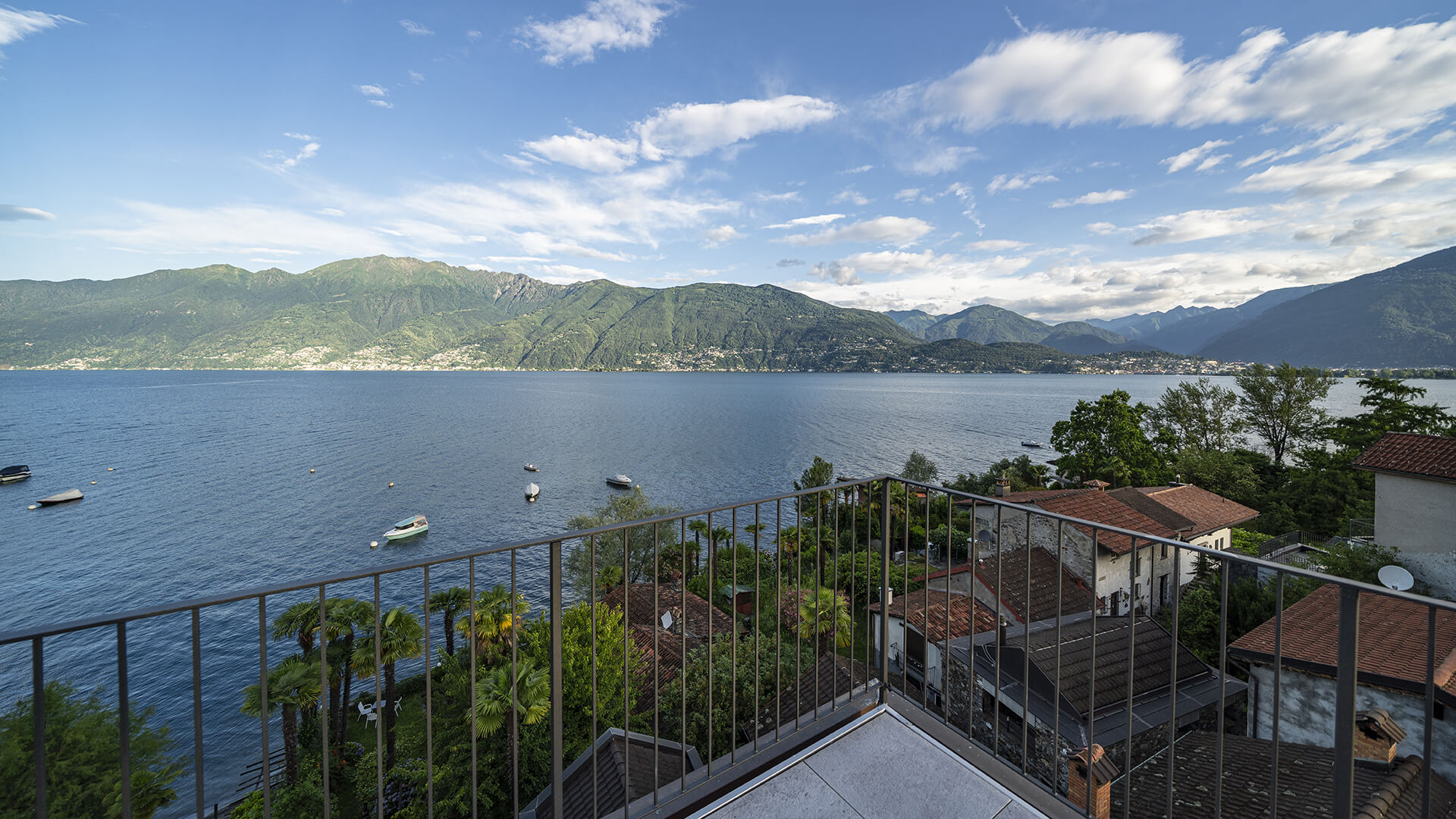 Mood
Panoramic photos can hardly contain these views in all direction Every weather brings moods to the landscapes that can detach us from everyday life. And the variety of terrains is magical. Have fun!
Design
With a few simple steps, Anita Koba arranges vases, pots, plants, pictures and art objects into small and large eye-catchers. Stylishly, her style runs throughout the house.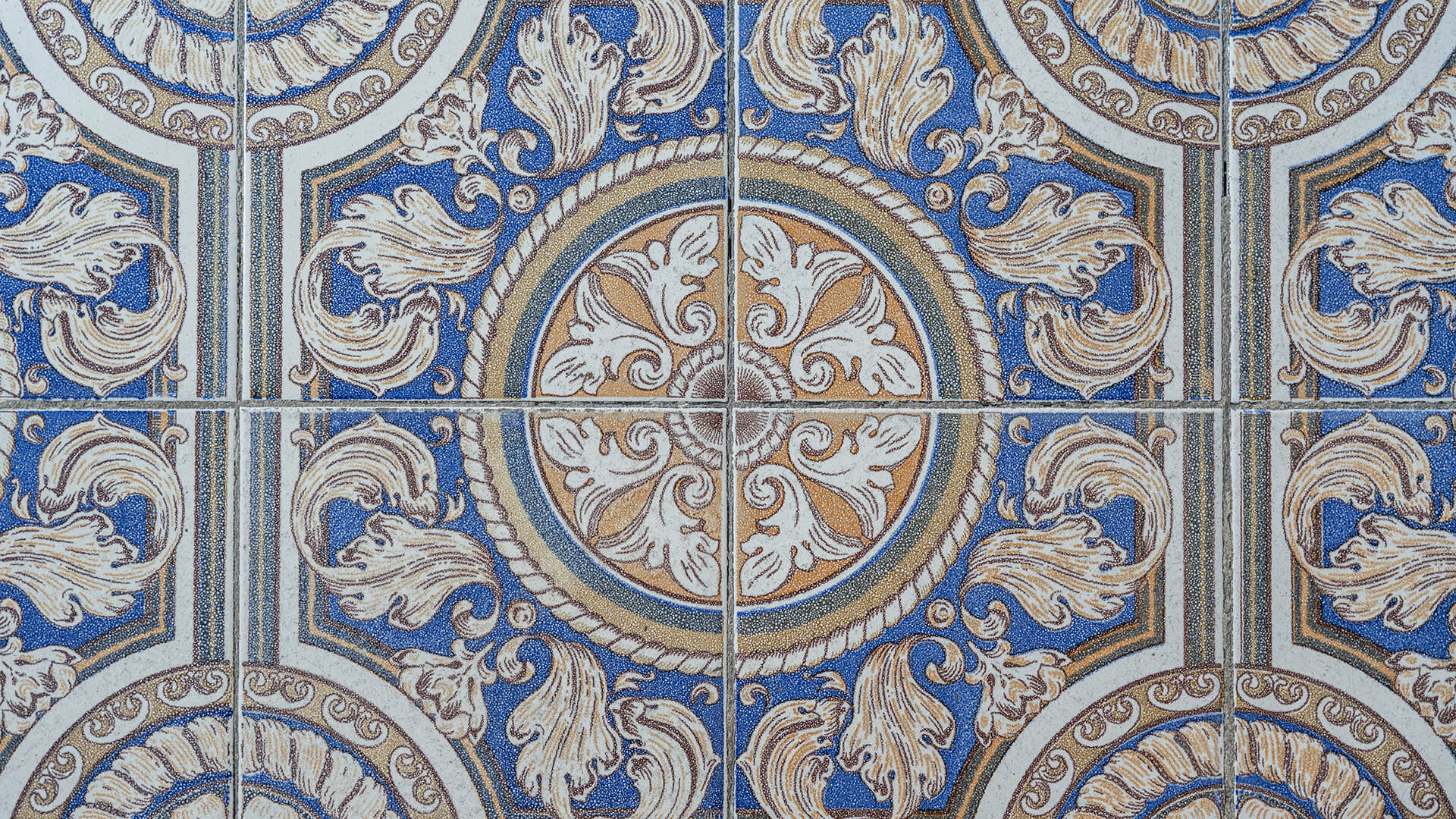 Quality
High quality bedding and pillow fillings guarantee excellent sleeping comfort. We also emphasize the best equipment labels for the furniture, fittings, surfaces and kitchen units.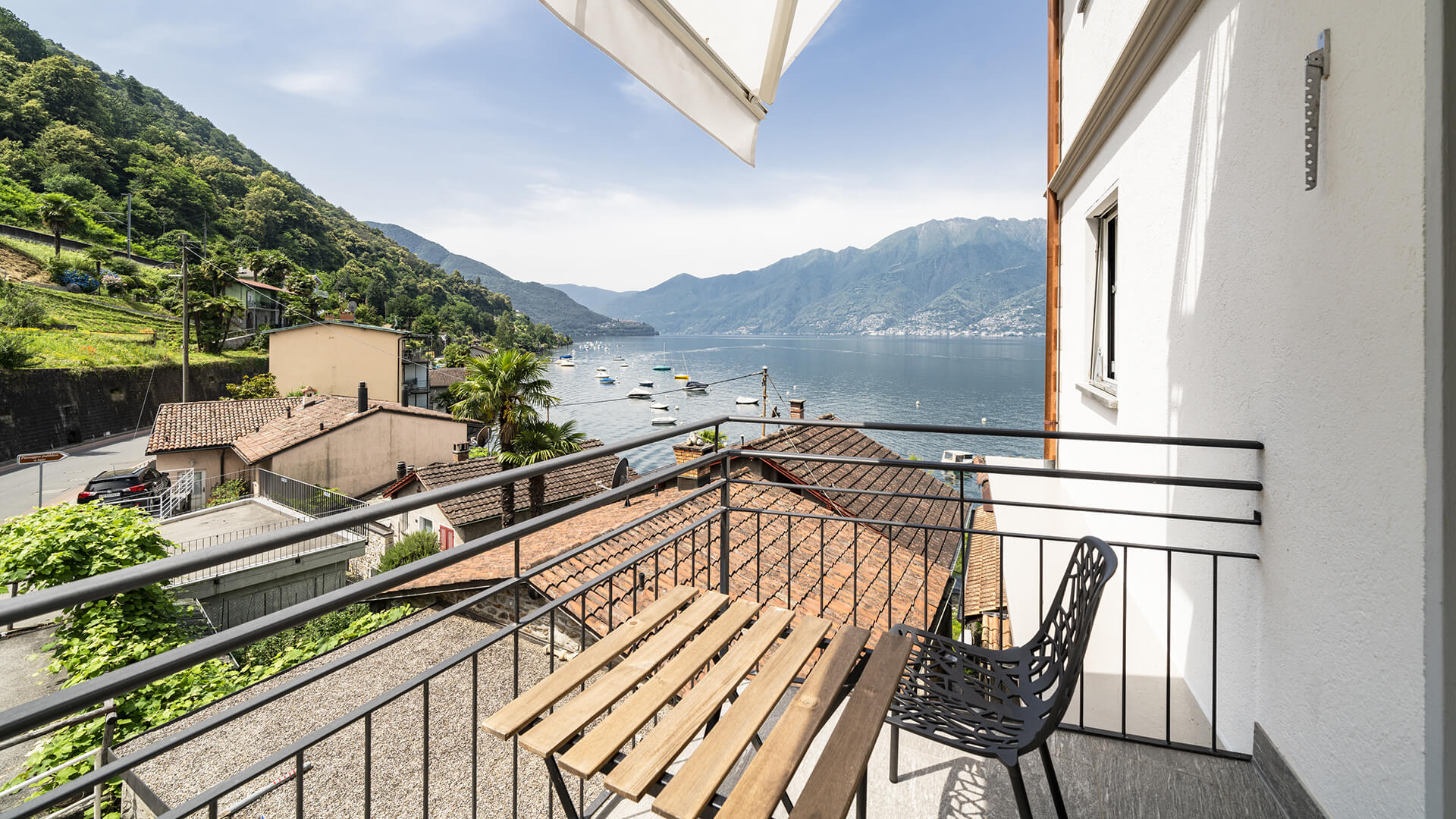 Our apartments
We offer B&B apartments that deliver a wonderful location, an acceptable price and a finely tuned boutique ambiance. None is like the other.
When happiness can be given as a gift.
Give the gift of an atmospheric day, maybe even days, with a voucher for Villa Sophia. The voucher can be used for: Overnight stays in our house in an available apartment of your choice. Order the voucher now by mail via info@villasophia.ch.